2015 Saw Whet Owl Season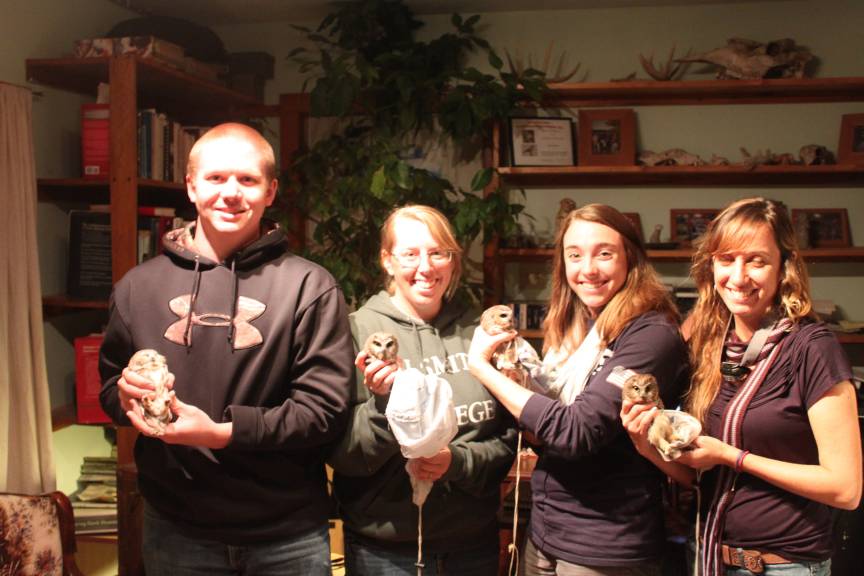 The 2015 saw whet owl season started on 20 September and we intend to close the nets on 6 November. The nets are opened 0.5 hours after sunset and run until there are no more owls or (if there is no activity) 11:00 PM.
This year we switched to red head lamps instead of the more invasive white light. We also moved across the road, approximately 1000 feet north of last year's location to a region that is very brushy. The final change we made was to use nets made from Spidertech INC. out of Helsinki, Finland.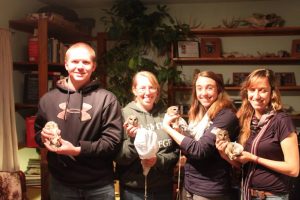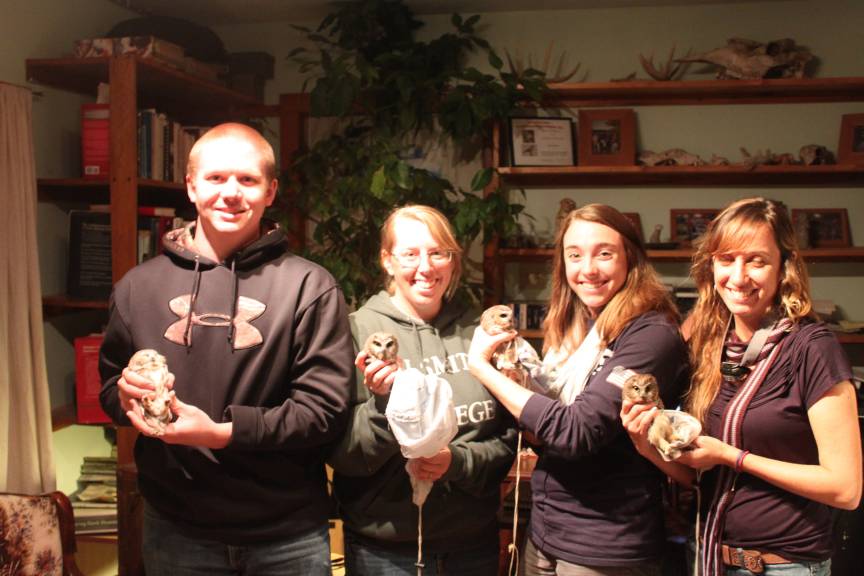 As of 5 November, we have caught and banded 76 saw whet owls. There were 4 foreign recaptures hailing from…
1014-54573 a 4-year Female banded on 6 Oct 2012 at Willistown, PA.
1014-82801 a 2-year Female banded on 11 Nov. 2014 at Ellenville, NY.
1014-20113 a 3-year Female banded on 29 Oct. 2013 at Charlton, NY.
1014-91165 a 3-year Female banded 24 Oct. 2012 at Picton, ONT
One of our birds that we banded on 23 Oct. 2014 appeared in Valhalla, NY on 28 Oct. 2015 There were 8 days that we did not open due to rain and winds. There were an additional 14 days that we did not catch. Of those days, only 4 were in October and the majority (8) were in September.