Adirondack Raptors Amherst Island Raptor Excursion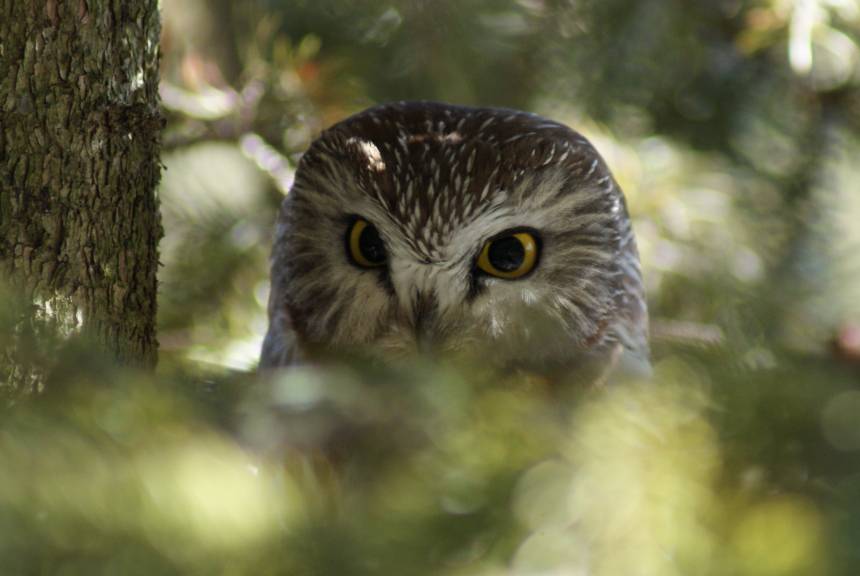 Amherst Island is located on Lake Ontario just south of Kingston, Ontario and it is a paradise for wintering raptors.
Adirondack Raptors Inc. is pleased to announce the first outing of the New Year to Amherst Island on Monday, February 18, 2013. Amherst Island is a winter destination for many Owls and Raptors, but Owls and Hawks are not all you will see.Date: 18 February 2013
Time: 7:30 PM
Cost: $100.00 per person
Contact us for more information. 518-521-7123 or leave us a message on the web page.
During our visit we will travel the island in search of commonly seen raptor visitors, such as Roughed-Legged Hawks, Red-Tailed Hawks, American Kestrels, Northern Harriers, Snowy Owls, Bald Eagles, and Short-Eared Owls. In past years Gyrfalcons have also been spotted on the island. Then we will walk into Owl Woods to search for owls. Through the years there have been numerous species of owls seen. The list includes, Long-Eared Owls, Great Horned Owls, Northern Barred Owls, Boreal Owls, and Northern Saw Whet Owls. This is also shaping up into a good year to see Great Grey Owls and Northern Hawk Owls. You never know what we will find!
The trip will be approximately 13 hours. We intend to be arrive back for 8:30 pm. We will be providing a pack lunch as there are no restaurants on Amherst Island. We will be making a stopping at a rest stop along Highway 401 on the way to Amherst Island and on our way back. So please feel free to pick up any extra snacks or drinks that you will like.
The Itinerary:
• Depart Potsdam at 7:30 a.m.
• We will be making one rest stop on our journey to Amherst Island Ferry.
• The Ferry from Millhaven to Amherst Island departs at 11:30 a.m.
• Arrive at Amherst Island at 11:50 a.m.
• Travel slowly around the Island looking for wildlife.
• Proceed to Owls Woods at 2:30 pm for our guided walk of Owl Woods, (approx. 2 hours).
• Depart Amherst Island at 5:00 pm. Arrive back in Potsdam for 8:30 pm.
IMPORTANT: Please be at least 15 minutes early to your pick-up spot.
Other Important Information
Washrooms will be available to us on the ferry.
As we will be walking outside, so please dress appropriately for varying weather conditions.
We can't guarantee owls but we have a 100% success rate of seeing owls on Amherst Island. We will be crossing into Canada, so a passport or other excepted form of identification will be needed.
All times are approximate, except departure time and the itinerary can be adjusted at the discretion of the Adirondack Raptors.
If you have any questions or concerns, please don't hesitate to contact me and I will be happy to assist you and answer any questions or concerns you may have.
Thank you for your interest in the Adirondack Raptors Amherst Island Raptor Excursion, February 18, 2013. I look forward to taking you on a fun, educational and inspiring experience through Amherst Island.
So please join us on this exciting day adventure for the incredible price of $100.00.