The summer of 2015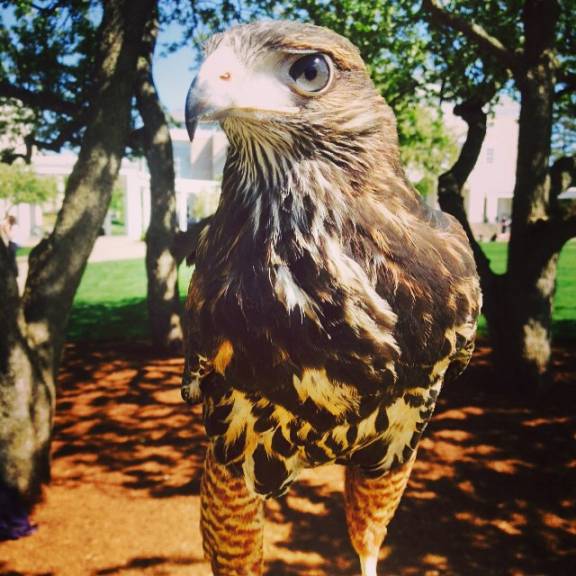 The birds and I have been very busy this summer and we have had a few new additions. On 26 April, I picked up Mortimer our young male Harris Hawk.  Mortimer has become a great asset to Adirondack Raptors.  He loves to fly around people and has flown in grows of 300 so far. 
On 4 June we visited Rick in Adams, NY and collected Morley our Eurasian Eagle Owl.  Morley has been growing noticeably every day and has now reached the status of being our largest bird.  We are in the process of training him to fly to us.
On 25 July, I released Gunther our Red-Tailed Hawk.  Gunther was ready to go back into the wild and he deserved his own life.  He was released just down the road from my house in case he needed help, but we have not seen him since.  As the late great Francis Hamerstrom would say…"No news is good news."
On the same day we released Gunther, we pulled a starving male kestrel named Nigel out of a nest box.  One of his siblings had been eaten and the other 4 were looking pretty scrawny.  We took Nigel to reduce the pressure on all the chicks and give them all a better chance for survival.
Both Gunther and Nigel are under my falconry permits and thus it was perfectly legal to take them from the wild.  As high as 90% of all raptor chicks will die their first year and our goal with the birds we take is to ensure their survival.